Café-restaurant van Montana Snowcenter
At our restaurant you can enjoy a delicious lunch or dinner,or simply have a drink and have a view over the slopes.
To be sure to have a table we advice it to reserve one.
You can reserve by phone.
Tel: 040- 207 18 88
If you would like to book for the same day or eat with a group of more than 15 people, please contact us by phone.
Group packages are only via reservation.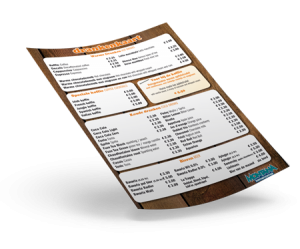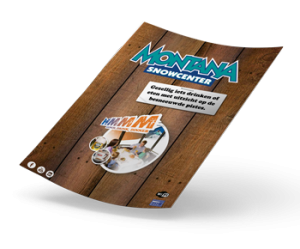 For groups from 10 people
Group menus
from €22,50 pp
• choice between two different group menus
• choice between 5 different menus

• groups of 20 persons or more
• choice between 3 BBQ options

• groups of 25 or more persons
Unlimited drinks
from €27,50 pp (4 hours)
• groups of 10 persons or more

• including soft drinks, wine, beer on tap, coffee and tea

• excluding spirits and specialty beer

• €5,- p.p. per extra hour
Party and meeting rooms
From €175,- (4 hours)
• coffee package optional