The buffets below are possible for groups of 20 people and only on reservation.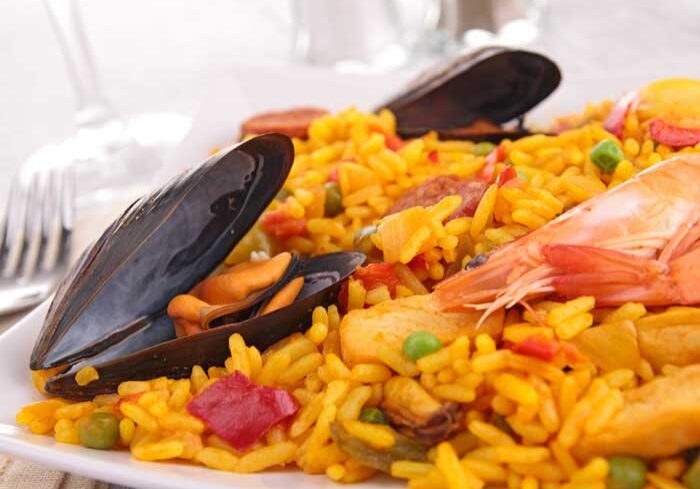 3 Countries buffet*
Italia
Pomodori soup
Cold pasta salad
Penne with chicken and pesto
Tomato mozzarella salad
Asia
Thom kha kai soup
Spicy coleslaw
Pork satay with satay sauce
Vegetarian spring roll
España
Gazpacho soup
Ham with melon
Paella with fish
Vegetarian stuffed peppers
Baguette with herb butter
Watch out! Unlike the other buffets, the 3 countries buffet is only possible from 75 people!
€ 27,50 pp
On request we take allergies / dietary requirements into account wherever possible.
We strive to prepare our dishes as fresh, organic and sustainable as possible.
For reservations or questions? Please contact Montana Snowcenter.